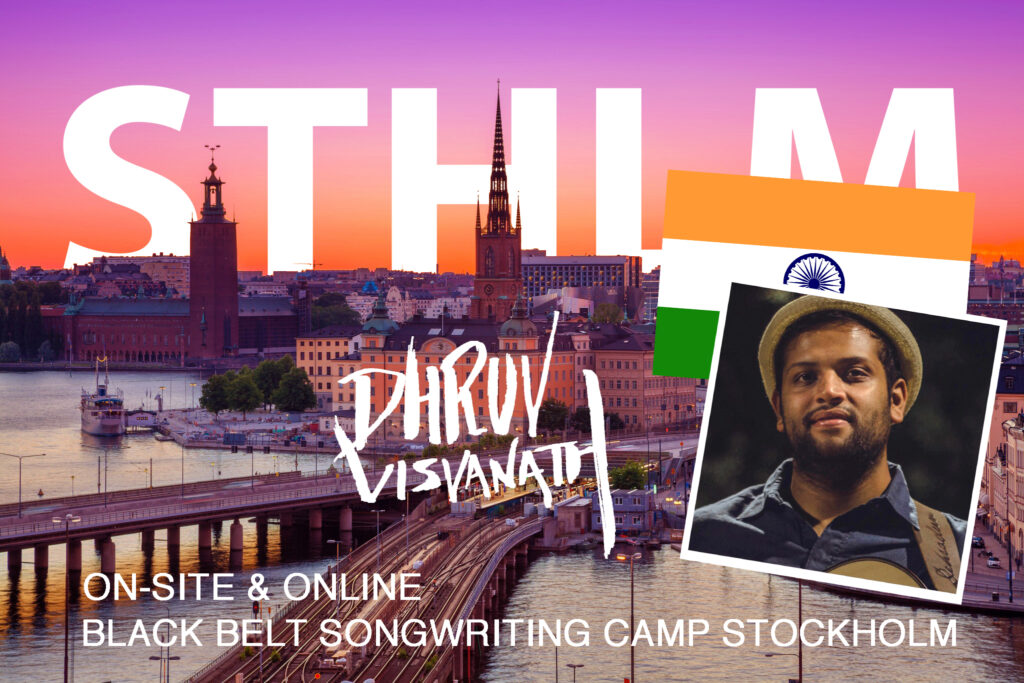 Going Glocal (global-local) is the theme for the Black Belt Stockholm Songwriting Camp held 2019, October 11 – 13. As usual with a Black Belt Songwriting Camp, people join remotely from all over the world, but this time there is also the possibility to participate on-site, in Stockholm Sweden.
To add some weirdness to this equation we are flying in the rising singer/songwriter star Dhruv Visvanath from New Delhi, India. Among other things, Dhruv has been endorsed by Rolling Stone Magazine India, and put on a list of the worlds best "under 30 guitarists" by prestigious Acoustic Guitar Magazine USA. Listen to his percussive guitar-playing in songs like Jungle, Wild or Four.
Head over to the IphiShop to sign up, if you want to write a song with Dhruv and other interesting people. Online or On-site – the choice is yours.