– What is life like for a Ukrainian DJ?
– It's okay, but of course things have been better. Everything in Ukraine was affected by the economical crisis in 2008. Prior to the recession clubs were frequent and there were parties with a budget for DJs.
For instance, before the crisis I took part in a DJ competition. I finished as nr six, and this rendered me a pair of really nice Technics headphones, an Ortofon stylus and some slipmats for my vinyl players. I took part in the same competition the following year, which was after the economical crash, and all that was handed out was a bottle of sponsor vodka, even for those who finished second and third.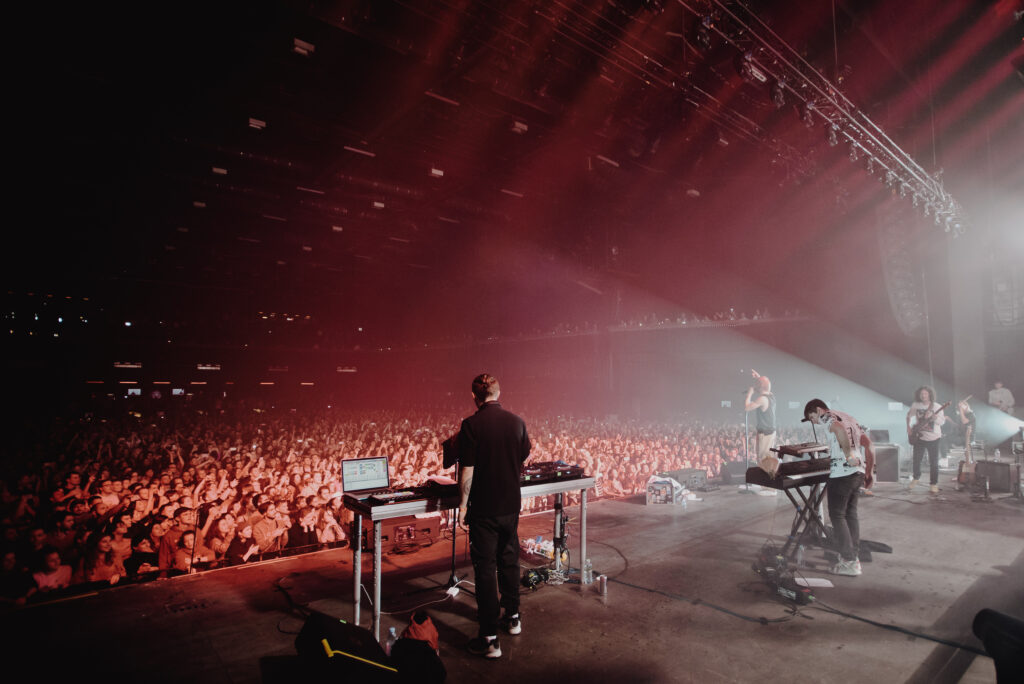 After the recession we have had the Euromaidan demonstrations in 2013 (Euromaidan is a square in the capital Kiev), civil unrest, military intervention, annexation of the Crimea, and war with local militia in the east. Things are hopefully calming down now, but we have not yet returned to how things were before all of this.
Politics can be annoying and make life complicated, specially if you are a public figure. I'm with a band who's singer didn't express views "patriotic" enough in an interview. After that, we weren't booked for two years, and last summer, when we were doing the Koktebel Jazz Festival in Odessa, a bunch of "activists" tried to ruin our performance.
I don't believe in confrontational approaches, revolutions and hard core political opinions. I don't think our country needs that. I have friends who have started to hate each other because they disagree over politics. I personally try to focus on the good thinks in my life. If we all take care, act responsible and try achieving small good things, most everything will improve on a larger scale as well. To get somewhere you need to take a small first step. Just putting litter where it belongs, in the garbage bin, matters. For practical reasons, but more so because it is a statement. It is a way of carrying about that affects everything from small to big.
There are enough reasons to be sad in this world. I make music for the purpose of cheering people up. At the present, my country is very divided, yet we all belong together. A lot of us have relatives that are now on the other side of a border. When I make music I'm on the hunt for something with the power to really bring people together. I'm trying to capture happiness.
I record ideas when I'm inspired. It's a way for me to store good vibrations. Music is condensed happiness Whether it is in a happy or sad mode, you listen to it to feel better.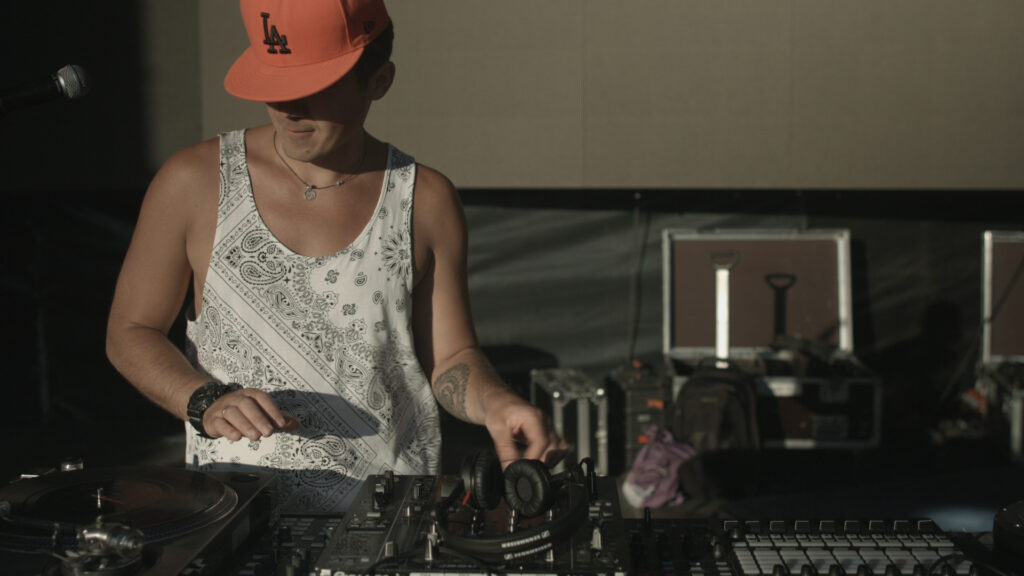 – Yuriy is a husband and a father of two kids, but who are these other characters, LemOjOvie, LemoJoe and LemoDj?
– I try to separate between my professional roles. As a music producer I call myself LemOjOvie. LemoJoe is my name as a band member – I'm a DJ in the Ivan Dorn group. When I DJ at parties and clubs, I go by the name LemoDj.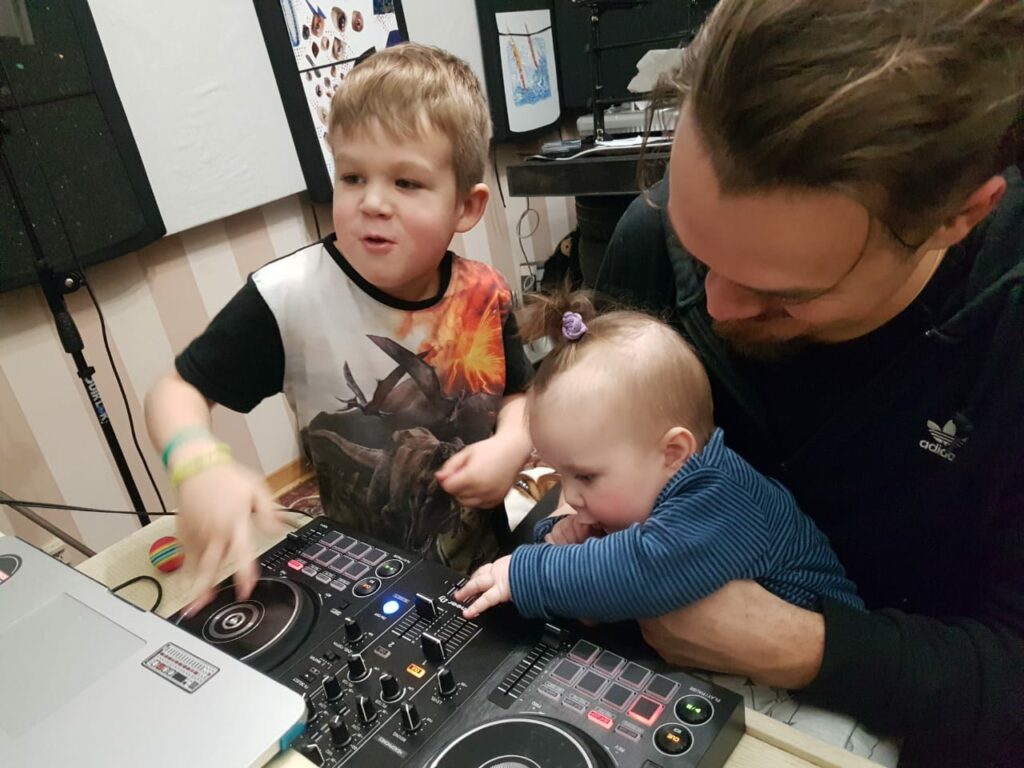 – So, DJ-ing is your thing. How did that happen?
– My earliest memory, relating to music, is from when I was about five. I remember being alone at home and turning the loudspeakers of my fathers stereo so they pointed out into the street through the open windows. After having put on my favorite music and turned the volume up I watched the reactions from people walking by. I guess that was the awakening of my inner DJ right there, and I am basically still doing the same thing today.
I grew up in the northeastern part of the Crimean peninsula in an area called Kazantip. It is a cape on the shore of the Azov Sea. Every summer between 1992 to 2014 there was a big rave festival held near the lighthouse. 1997 my sister took me there, and it changed my life. It was a new world I couldn't understand, but I knew I was lost to it. I went to rave parties held in the Crimean Nuclear Power Station and was irradiated with the spirit of it. I was helpless. Now, music is my life, and I'm very happy that I can make a living on it.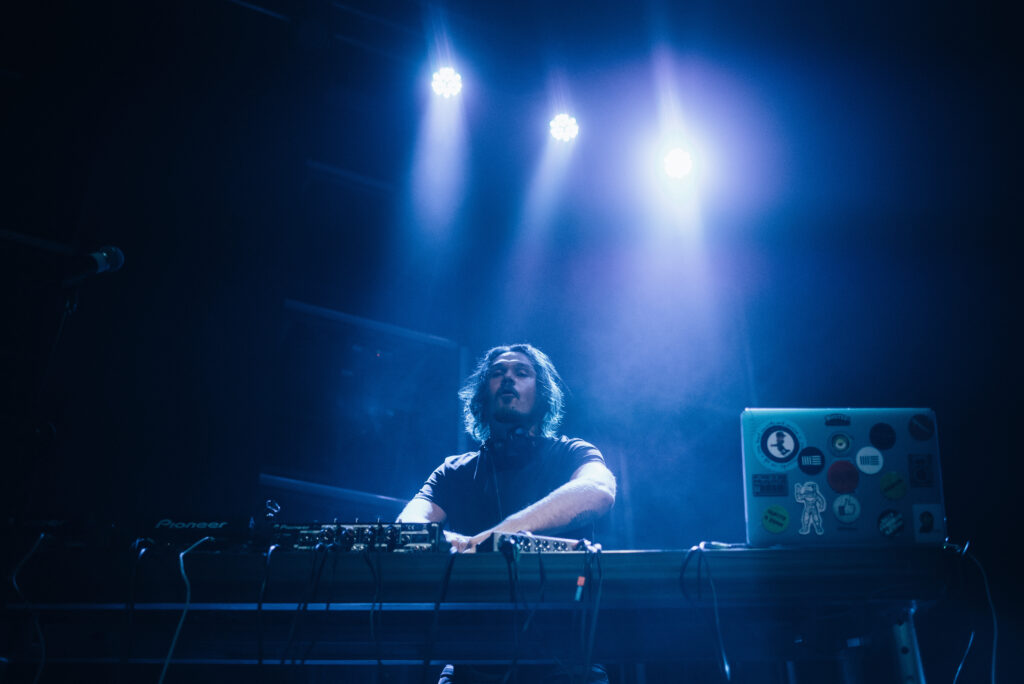 – Other than you sister, can you mention someone who has been important for your development?
– Oh yes, the Ukrainian singer Ivan Dorn, who is also a DJ, TV-presenter and producer – quite a personality. He invited me to join his band in 2010, and I'm still with them. Being part of this band has made me grow as a performer and a music producer. It has ment a lot to me.
Opportunity knocks on all peoples doors now and then. You should tell yourself to be courageous and accept new challenges. Try to be openminded and say yes. If you fail at something, well then you did at least try, which is better than being mad at yourself because of opportunities missed. I'm happy that I'm with the band. I'm also glad I attended the Black Belt Camp. I got some new friends there as well.
– How was the camp?
– It was great! Like a glimpse of a future with no borders between us. Fabulous to be able to interact with the rest of the world from your studio. A great feeling when you find that someone else has gotten inspired by the beats you've put into the project and a song starts to take shape.
The blend of people in a team can be quite amazing. Four people from four continents will likely come up with something novel, since there will be a mix of cultures, musical styles and mindsets.
Not being present in the same room is of course a challenge sometimes, but then again, bringing all these people together at one location would be very difficult. You have to compensate for it, by letting the process take time and by having patience. Which for many is a useful exercise.